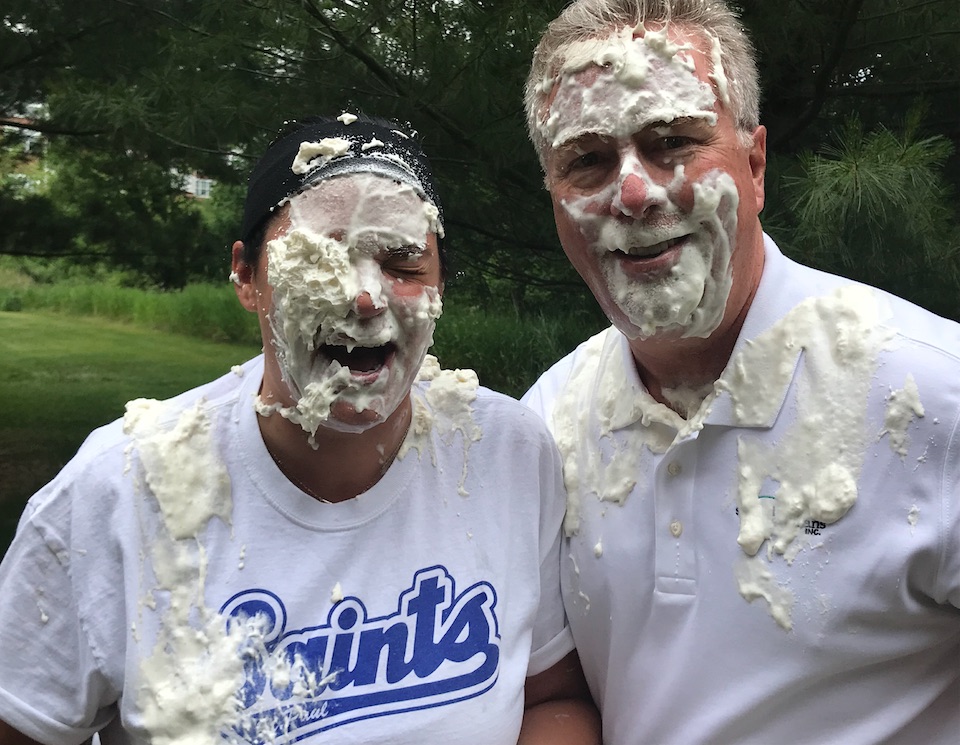 Special Olympics Opening Eyes Program Pie Drive
St. Paul Eye Clinic held a "Pie Drive" to support the Special Olympics Opening Eyes Program. The St. Paul Eye staff voted on who should get pied in the face by donating coins in jars associated with each member of the administration team. The administrator with the most money in their pot at the end would get pied. Overall the clinic raised $642 to go towards quality eye care for Special Olympic athletes!
Dave Rothschiller, CEO and Kristine Poindexter, Director of Operations were the lucky two to get pied!