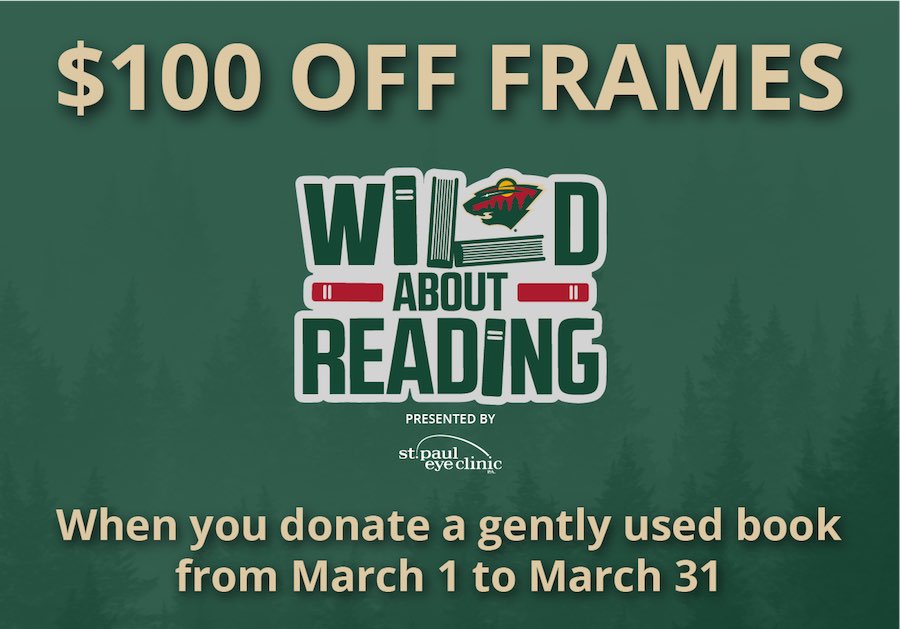 Wild About Reading Book Drive
Eyeglasses and reading go together like Minnesota and hockey! St. Paul Eye Clinic and the Minnesota Wild are hosting its 3rd annual Wild About Reading book drive during the entire month of March! To save $100 on your next pair of eyeglasses, all you have to do is bring in a new or gently used book to any St. Paul Eye Clinic location.
All books will be donated to St. Paul Public schools. Help us reach our goal of 700 donated books.
Your $100 savings can be used anytime from March 1, 2019 to March 31, 2019!